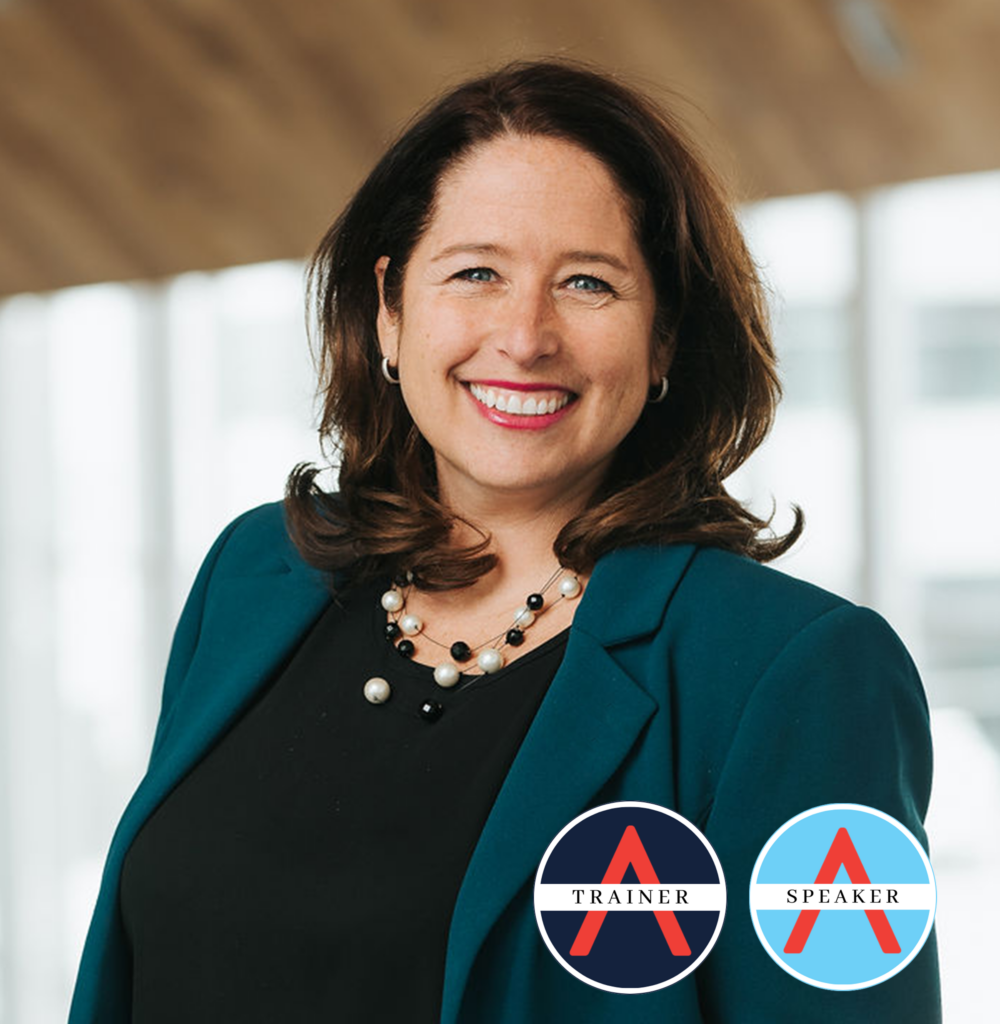 Passionate about the success and growth of entrepreneurs, Isabelle Foisy is the president and founder of Point Cardinal, a consulting firm specializing in governance, innovation, and strategy. She is Innovator in Residence at the new Conseil de l'Innovation du Québec. In recent years, she has led QuébecInnove, an organization working to accelerate innovation in Quebec businesses, as its CEO.
An esteemed and award-winning manager, she worked for 15 years as an executive at Bell and spent a decade engaging directly with businesses, first as the chair of the Chambre de Commerce de l'Est de Montréal and then as a partner in a major accounting firm specialized in supporting Quebec SMEs.
As a certified corporate director (Administratrice de Sociétés Certifiée, ASC), Isabelle has served on many boards of directors for over 25 years. She is committed to creating value for businesses, helping them to progress, and increasing their impact. Isabelle has been a coach in the MBA program at HEC Montréal for eight years.
If you want to make her smile, invite her to a board game night or a good meal with friends!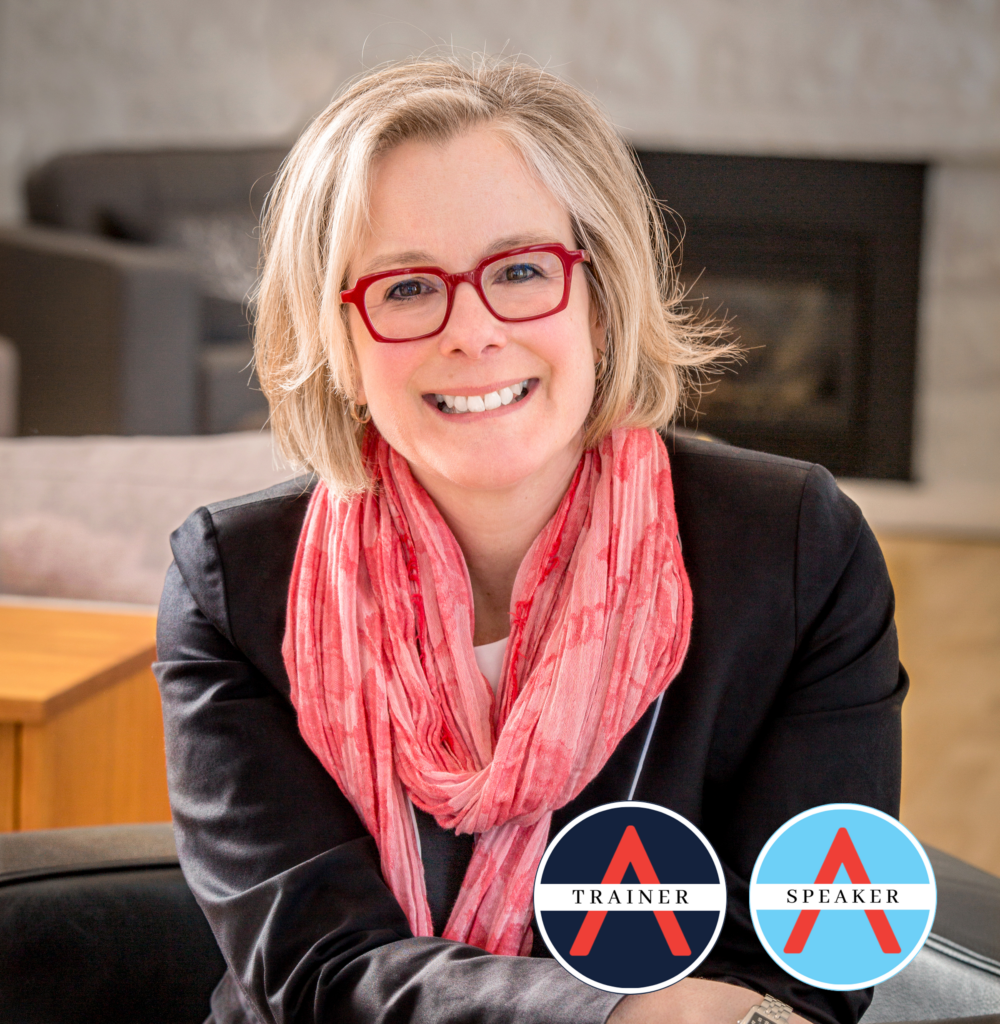 Believing that innovation plays a vital role in creating economic wealth and improving people's standard of living, Brigitte is one of the Top 100 women entrepreneurs in the RBC and Femmessor campaign La Force de l'Impact.
For nearly 10 years, she managed structuring projects to support innovation at UQÀM and the Université de Montréal. She then worked as a senior executive at the CHUM Research Centre where she had the opportunity to pilot its transformation into a public-private partnership, which earned her an Award of Excellence.
Before joining Point Cardinal, Brigitte was already in the consulting business. Drawing on her operational and strategic experience, she supports management teams in identifying their policy, structural, and organizational challenges, ultimately assisting them to implement and position strategic issues or structuring projects. With her genuine concern for her clients' success and experience, she is always ready to roll up her sleeves and get involved for the team, doing what it takes to create winning conditions for change.
Brigitte holds a master's degree and diploma from the University of Montreal where she studied the level of stress in the workplace and the management of equity, diversity and inclusion in the workplace. Brigitte is unwavering in her commitment to helping others recognize their own potential. For the last 20 years she has been actively involved in various projects, committees, and boards of directors at organizations that support entrepreneurship, education, or humanitarian causes. She currently sits on the board of directors of the Foundation for the Students of Montreal and is a strategy trainer for the Collège des administrateurs de sociétés.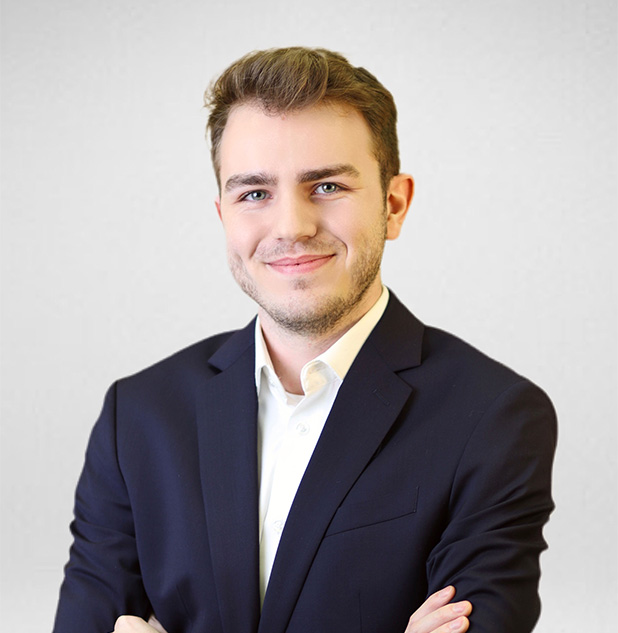 A recent graduate from UQÀM's School of Management (ESG UQÀM), Olivier already has an impressive portfolio under his belt. During his university career, he founded and directed the first management consulting club at UQÀM. In its first year alone, the club completed five contracts with Quebec SMEs and non-profit organizations. He continues to chair its board of directors to ensure its continuity.
As a business analyst, Olivier brings his creative and methodological expertise to the teams he works with, along with a keen interest in business growth.
A born foodie, Olivier is always on the lookout for Montréal's latest culinary innovations, so we always know who to ask for recommendations!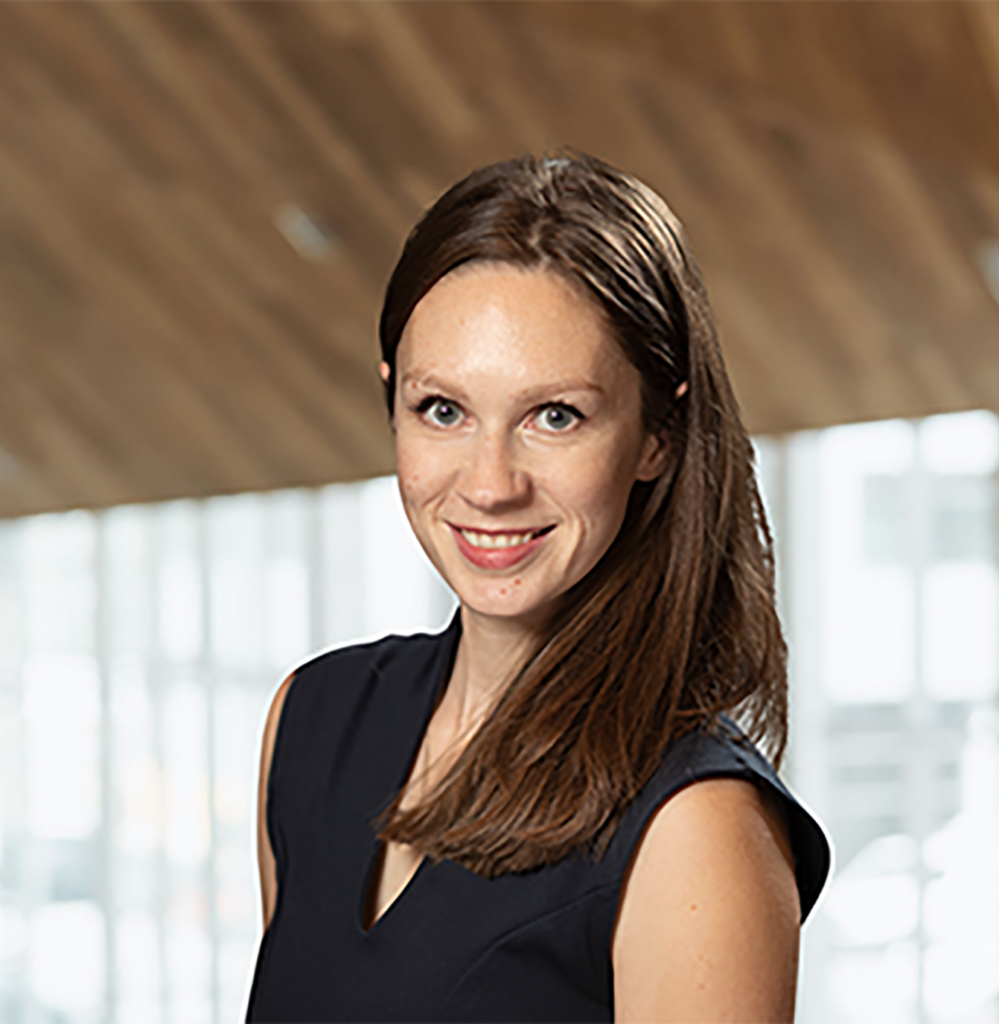 With a Bachelor's degree in Marketing Communications from UQAM, Emilie participated in several university competitions during her studies where she refined her skills in ideation, market analysis and strategy. Interested in international marketing and cultural impact in the means of communication, she deepened her knowledge abroad where she worked on marketing mandates involving various organizations in their market and the creation of a 360 strategy.
For the past 8 years, she has worked in communication and marketing positions both in SMEs and with NPOs and para-governmental organizations, in addition to being involved on the executive committee of the Circle of Young Ambassadors of the OSM. Driven by a strong desire to contribute to the well-being of the community, Émilie currently sits on the board of directors of the Caisse Desjardins and the I Musici de Montréal chamber orchestra.
Meticulous, applied and analytical, she is always concerned with doing things well for the good of the various stakeholders. Creative, attentive and positive, she likes to work in a team and completes all the projects she collaborates on, always ensuring the well-being of her colleagues.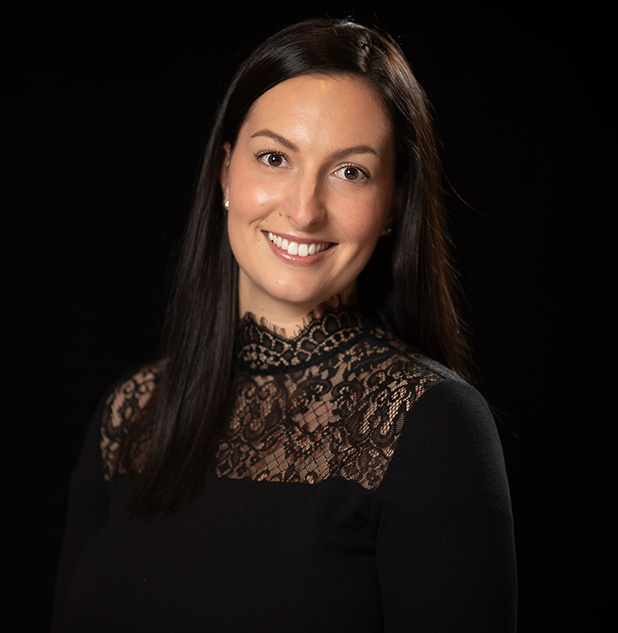 France studied administration at UQÀM and has worked as an executive assistant for nearly 10 years. Her expertise covers many different fields, including innovation. She is the team's secret weapon when it comes to writing, be it minutes, memos, or work plans. With her ability to combine client experience with the administrative aspects of the firm, she is a passionate voice for governance and innovation at companies in Quebec.
France does her utmost to ensure a job is well done. Always available to help, her generosity knows no bounds. Her diligence and impeccable discretion make her a collaborator you can count on. Dynamic and involved in her community, she does her best to make a difference wherever she goes.
She loves reading biographies and self-development books.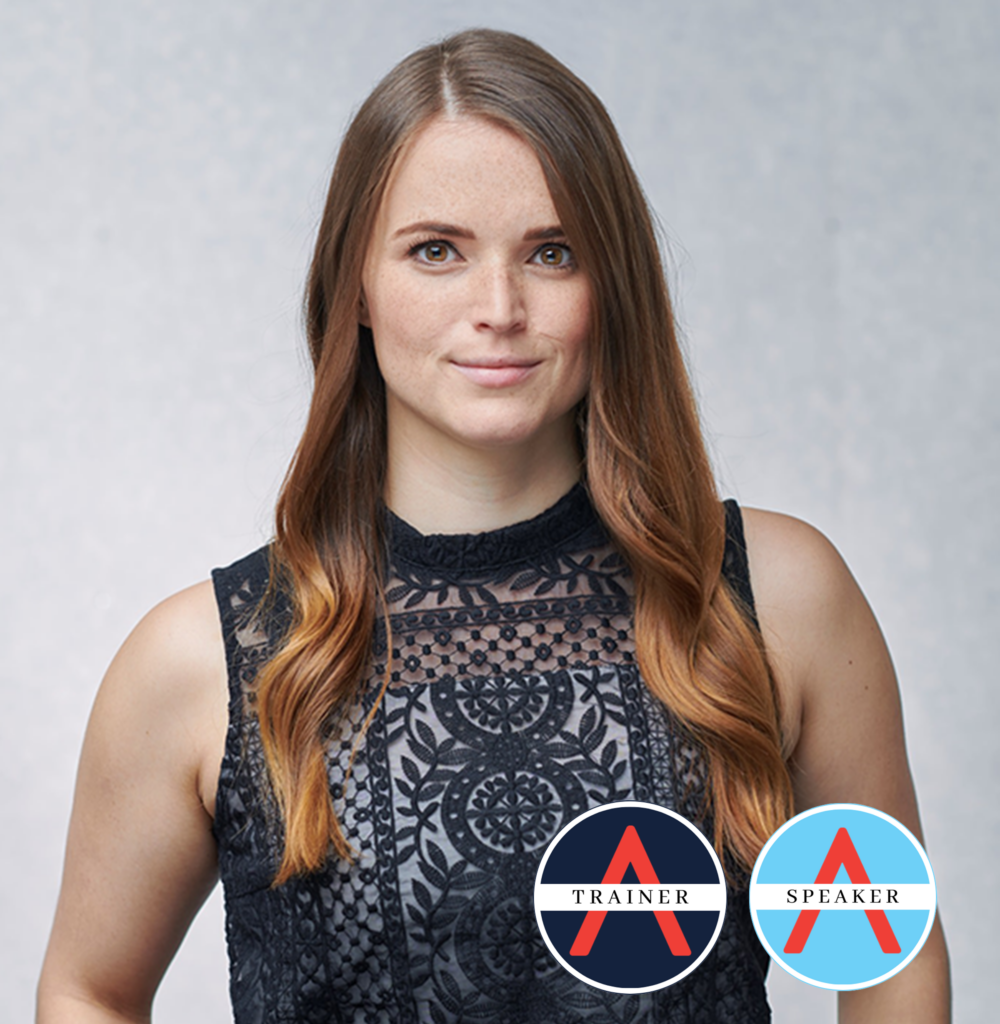 Entrepreneur at heart, Claudia launched her eco-friendly interior design company right after completing her studies and has been managing it for over eight years. She has always aimed to reduce the impact of her activities on the environment and health while contributing to the well-being of the population.
Driven by her thirst for learning and passion for sustainable development, Claudia now holds the GRI (Global Reporting Initiative) Professional Sustainability Certification as well as a graduate diploma in Social Responsibility of Organizations from the École des Sciences de la Gestion at UQAM. She is also currently pursuing her MBA at UQAM.
In recent years, Claudia has been involved with several organizations in issues related to sustainable development as an ambassador, volunteer, and speaker. Curious and versatile, Claudia has taken several training courses including LEEDV4 and WELL, which gives her expertise in sustainable building. She therefore has extensive knowledge in sustainable organization management and responsible management.
Her strengths lie in customer service, project management, and creative ideation. Transparency, honesty, and respect for both clients and a broader social and environmental perspective are values close to her heart.
Her dearest wish is to offer concrete solutions to companies to help them make a shift by integrating ESG factors into their business model. Recognized for her dynamism and positivity, she aims to be a change-maker by proposing tangible actions and contributing to a better world.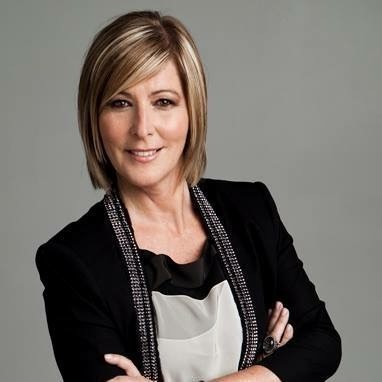 An entrepreneur and a leader in Canadian leather goods, Johanne Boivin is passionate about fashion. She started her career with Groupe Yellow before founding her own accessories company in 1991. Joanel Inc. has become a genuine trend-setter through its three brands: Ugo Santini, Mouflon, and Joanel.
As a worldwide licensee for Cirque du Soleil accessories, Johanne has found success thanks to her flair for innovation and creativity. As well as being named Personnalité de La Presse, she has been recognized by the YWCA for entrepreneurship. She was recognized for her vision of sustainable development and for her ecological heritage building (the Conservation et Préservation de la Culture award), as well as by the Femme d'Affaires du Québec award. Her company was among the first to be certified by WeConnect, along with its diversity program. This was followed by two Dunamis awards from the Chambre de Commerce et d'Industrie de Laval for her investment projects and as Distributor/Wholesaler of the Year.
She held the helm of her company for 25 years, then approached by a competitor to set up a women's accessories division in North America, it was in 2015 that she took the plunge and sold her brands to the latter corporation and became its Executive Vice President. In June 2016, Johanne Boivin contacted an American company that owned several major mega-star brands. With determination, it is a few months later that her new employer is proclaimed global licensee of one of them. Johanne Boivin, as brand manager, creates the DNA of the products and deploys her expertise in the internationalization strategy of this new brand.
Despite her busy career, Johanne is always ready to give back. She supports causes such as the Multiple Sclerosis Society of Canada and La Rue des Femmes. She has served on boards of directors and presented to audiences from various organizations, including the Chambre de Commerce et d'Industrie de Laval, the Chambre de Commerce de Ste-Thérèse, the Jeune Chambre de Commerce de Montréal, the CPA order, and HEC.
With her passion for marketing projects and mentoring, she is now in a position to share her entrepreneurial and intrapreneurial knowledge. Generous and energetic, she is driven by dreams, passion, development, and success.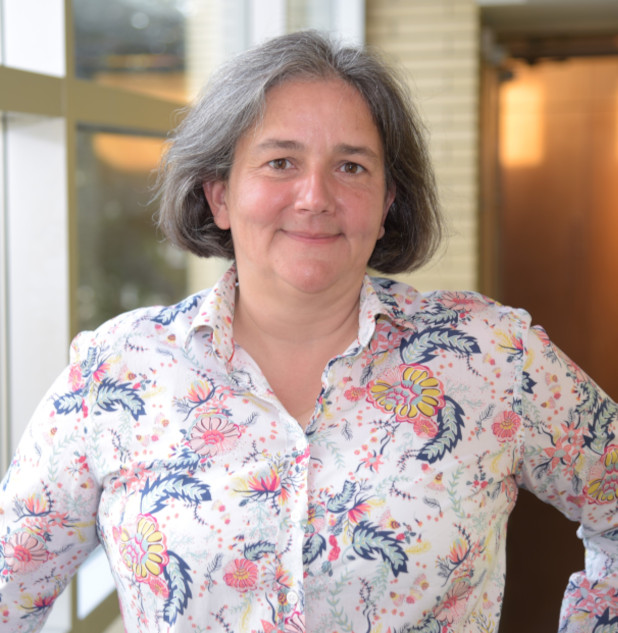 Marie Houzeau has 25 years of experience in organizational development, human resources management, diversity, inclusion and philanthropic management.
Marie has been running GRIS-Montréal since 2005. This community organization is the largest service for demystifying sexual orientation and gender identity in schools in Quebec.
Marie has shared her expertise from New Brunswick to British Columbia but also in Europe and Africa. She has given a multitude of lectures at forums on human rights and trade union, scientific or professional conferences.
Marie is also a consultant for the National Institute of Public Health of Quebec (INSPQ). In this capacity, she has trained thousands of medical professionals and social services, from the community and from the education system to adapt their interventions to LGBT clienteles and to be sensitive to their vulnerability.
Finally, Marie has considerable experience in the areas of organizational development, management and personalized advice. She has worked internationally with a variety of organizations from various sectors. Marie has offered several hundred training sessions covering, among other things, participatory leadership, the effectiveness of work teams, managing diversity and facilitating integration within an organization. She has also developed and led strategic planning for NPOs, the public sector and the private sector, at the highest level of responsibility.
In 2016, she was honored by receiving the medal of the National Assembly of Quebec, and the "Woman of Distinction" prize, Social Commitment category, awarded by the Women's Y Foundation for her incredible work and commitment to building a world more open to diversity.
In 2019, she received the HR Recognition Award, NPO category, from the Ordre des conseillers en ressources humaines of Québec.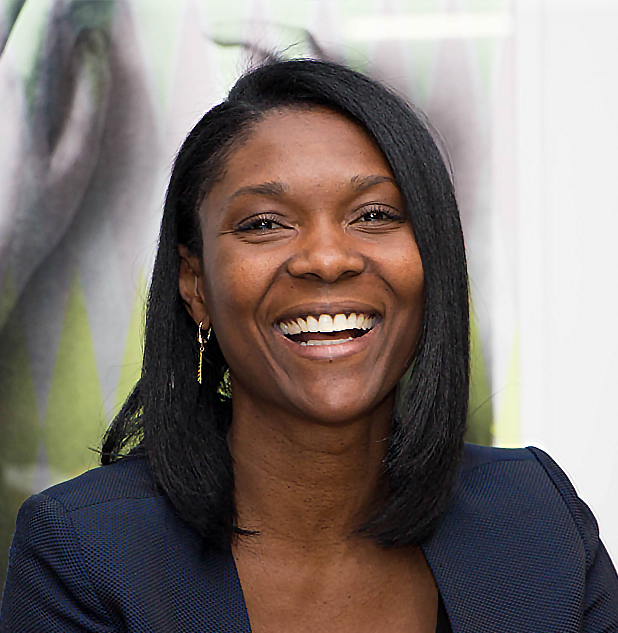 Stéphanie Jecrois is the co-founder of non-profit organization Technovation Montréal, the Montreal chapter of the Technovation program. This international competition challenges girls aged 10 to 18 to create a mobile app as a means of developing their technology and entrepreneurship skills. In 2020, she co-founded 0rijin Village to address the chronic economic disparity in African-descendant communities. The UniteProsper mobile app supports and promotes businesses founded and run by Black entrepreneurs in Canada.
Stéphanie also works for the Ville de Montréal as an international relations advisor. In this position, she helps develop agreements, cooperation, and relationships between cities, and she pursues the consensus-building process with the diplomatic community and international partners.
A leader recognized by her peers and her community, she was selected in 2017 to participate in the prestigious Governor General's Canadian Leadership Conference. In 2018, Châtelaine magazine named her as an inspiring woman for her implementation of the Technovation program in Quebec. She was recently named by Femmessor as one of the 100 women entrepreneurs who are changing the world. Involved in various organizations, Stéphanie has sat on the board of directors of Connexion Internationale de Montréal and served as chair of the Jeune Chambre de Commerce Haïtienne.
One of her favourite things to do is wander through bookstores and peruse magazines.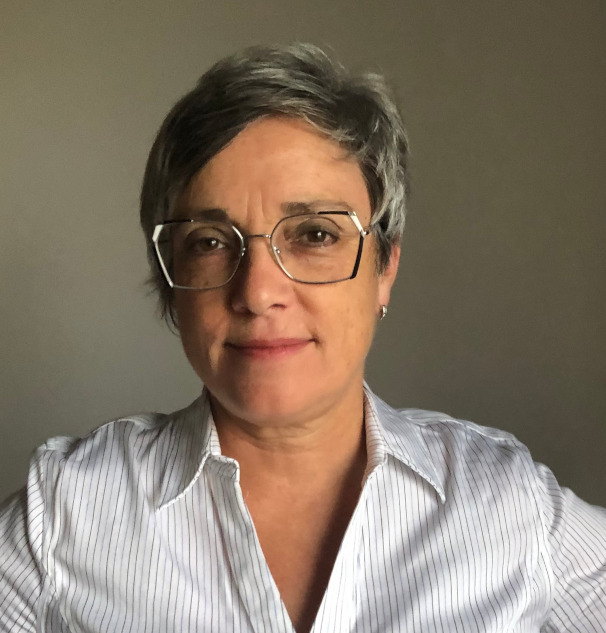 For more than 25 years, Anne-Marie Larose has been passionately committed to research and innovation. She participated in the conclusion of several agreements with SMEs and international companies and in the creation of spin-off companies. Holder of a doctorate in cellular and molecular biology and an MBA in bio-industry management, she began her career in a biotechnology company at the pre-start-up stage and held various positions before becoming CEO of Aligo Innovation, an organization for promoting university research. Aligo was created to provide commercialization services, technological maturation and investment services to 10 universities in Quebec. Under her direction, Aligo won the ADRIQ Life Sciences Innovation Prize, a Mention at the Prix performance Québec, in addition to being a finalist at the Gala Envirolys: support for the development of the green economy, and at the Mercuriades: success business strategy.
Anne-Marie has been involved in several groups, committees and boards of directors, including those of ACFAS, Oncopole and the Francophone Space for the Valorization of Research supported by the Agence universitaire de la Francophonie (AUF) and Wallonia-Brussels International. She currently sits on the Board of Groupe 3737. It is with great enthusiasm that she continues her commitment to support projects, initiatives, institutions or companies towards success.
Anne-Marie likes to make new connections, to be exposed to new situations and to step out of her comfort zone, like going on a Via Ferrata in Quebec.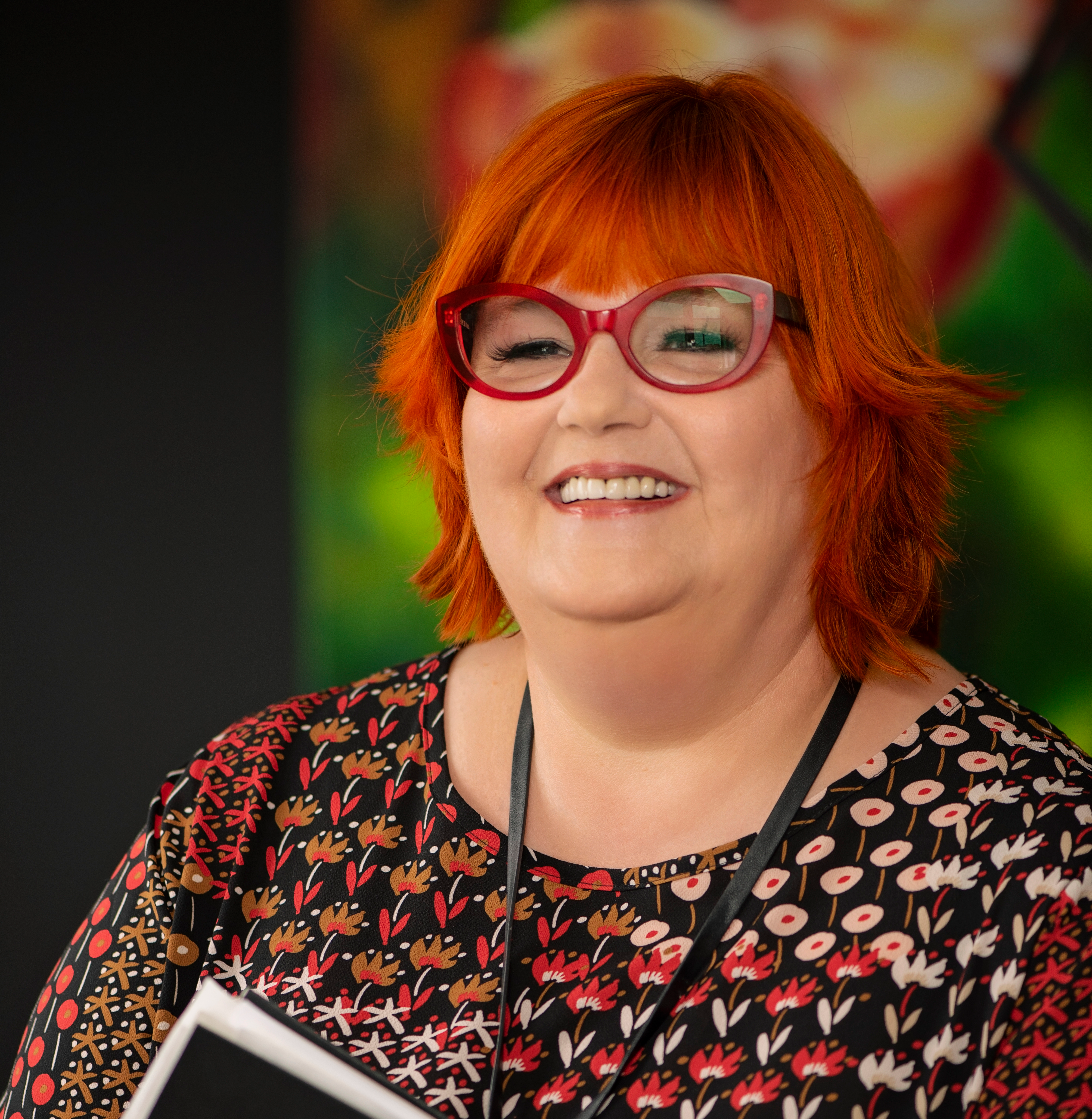 Nathalie is an inspiring businesswoman with an atypical background.
She held various positions from controller to 1st vice-president at Pacini from 2002 to 2014 then president from 2014 to 2020. Her authenticity, rigor, creativity, charisma and incredible commitment then led her to reinvent her title by becoming the Happy President of the organization, a first in Canada.
With more than 25 years of experience in her pocket, she decided to start her own consulting firm of Happy consultant where she accompanies the human behind the business decisions.
Over the past few years, Nathalie has been actively involved in the Chamber of Commerce and Industry of the South Shore (CCIRS) and has served on several boards of directors. She served as a member of the Montérégie regional committee for the "Prêt à entreprendre" program, which helps young entrepreneurs, as well as several female leadership cohorts. She is also one of the co-founders of the Franchise Women's Division of the Conseil Québécois de la Franchise (CQF).
Humble and curious, Nathalie is passionate about leadership and strategy and is ready to guide and propel the growth of local SMEs.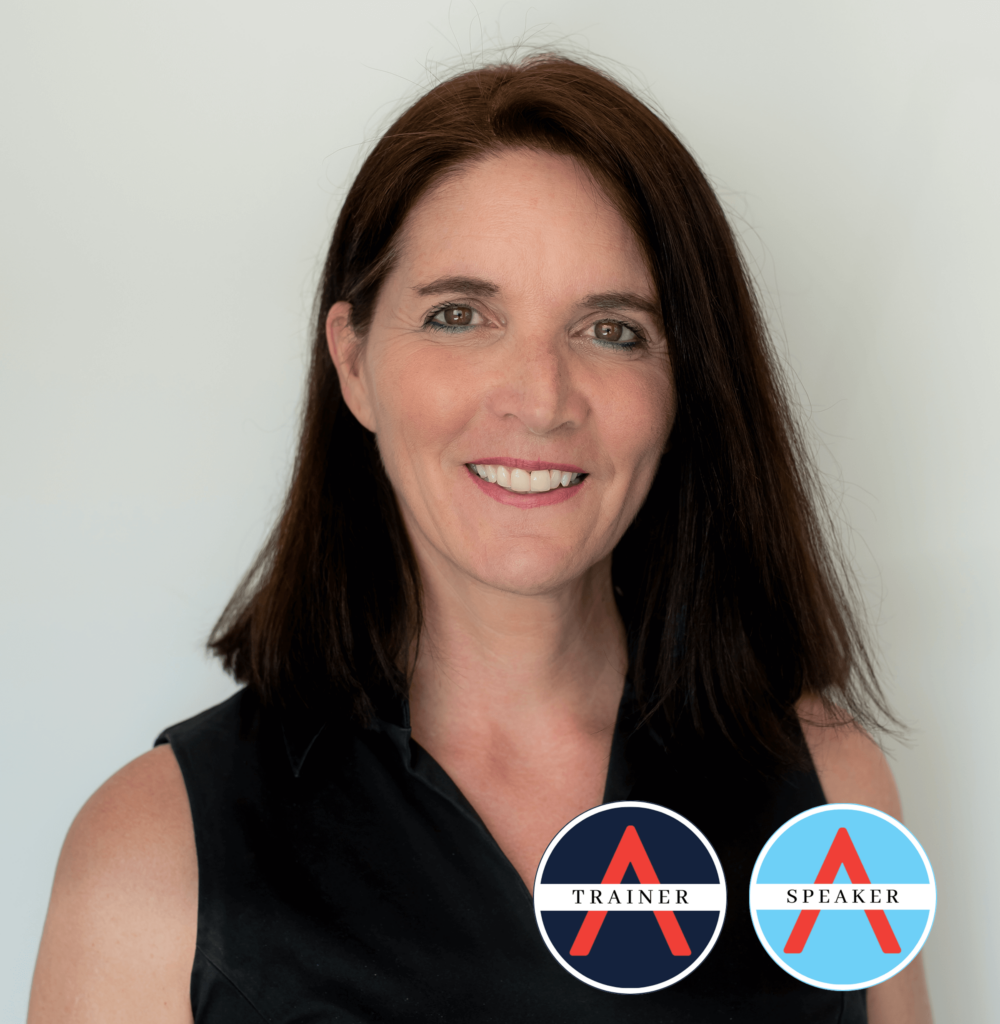 As a leader and manager for more than 25 years, Nadia Martel has contributed with passion and rigor to the development of several international companies in Quebec. She has notably held positions as Vice-President, Corporate Development and Legal Affairs in a listed company, innovative SMEs and as Senior Legal Counsel and Head of Legal, Commercial, Compliance and Ethics at Bombardier Recreational Products Inc.
As Company administrator (ASC., C-Dir), she currently serves as a member of the board of directors of Laserax Inc., the Quebec Wildlife Foundation and the Bishop's University Foundation. More recently, she became involved with the board of directors of EVOL as well as its governance and human resources committee. Nadia has also sat on many other boards of companies and NPOs, including C2Mi - Center de Collaboration MiQro Innovation and Bishop's University.
Recognized by her peers as leader and lawyer, Nadia received the lawyer emeritus (Ad.E.) a prestigious distinction awarded by the Barreau du Québec for the excellence of her professional career, her social and community influence and her general contribution. She holds, among other things, a bachelor's degree in administration, a master's degree in taxation and a certificate in corporate governance. Nadia also had the opportunity to offer numerous training sessions and conferences in governance.
She wishes to use her diverse background to support companies and organizations in achieving their growth and responsible development objectives, in compliance with environmental, social and governance (ESG) factors.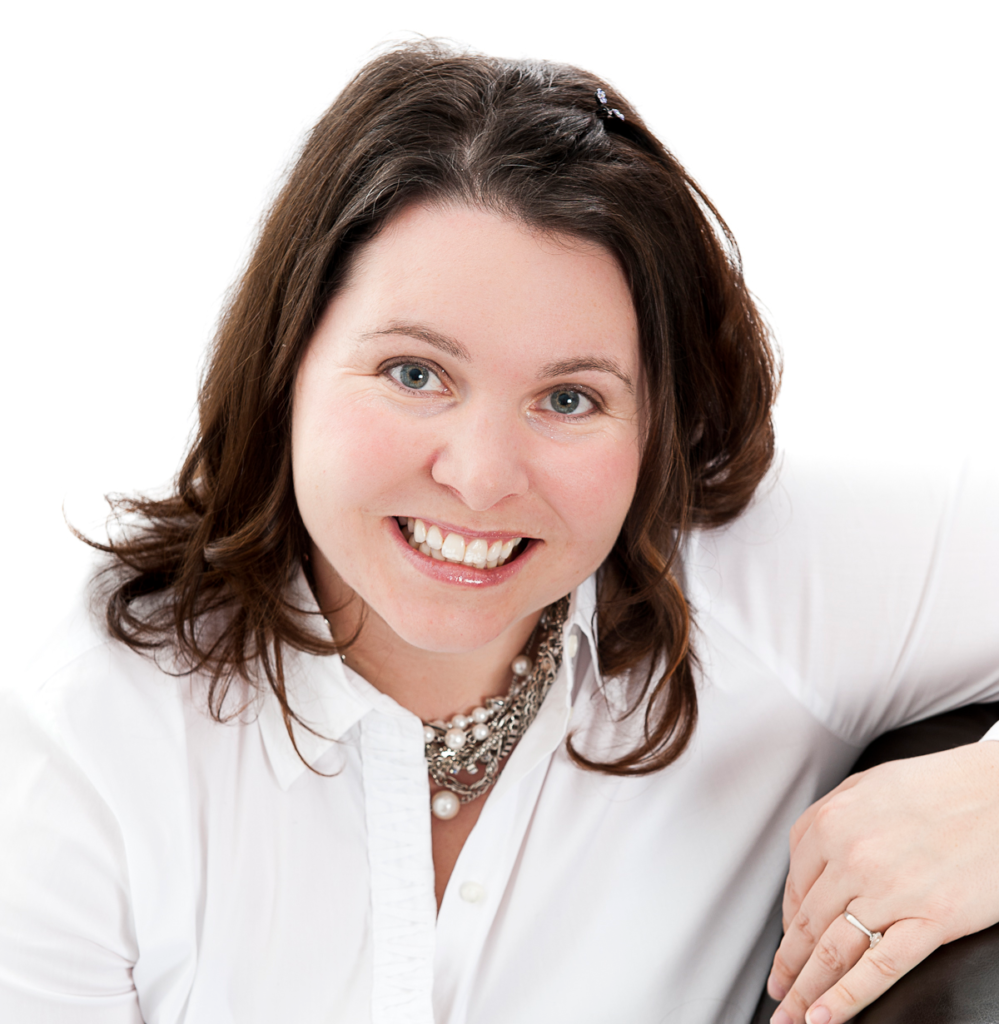 Over the last twenty years, Tasha Richard has a proven track record in strategic development, marketing strategy and inclusive ecosystem development. She has nurtured and grown multi-million dollar brands and successfully launching dozens of products into the Canadian marketplace.
She also led the planning and execution of dozens of integrated strategic brand plans for blue-chip clients including Nike, Bell Canada, Johnson & Johnson, Right to Play and Coca-Cola. Her vast expertise has often led her to be consulted on the development of strategic and business plans for dozens of companies in many sectors.
Tasha holds a Bachelor of Commerce at McGill University, an MBA and a PhD in Management at Saint Mary's University. She is also a Professor of Entrepreneurship with the Faculty of Agriculture at Dalhousie University. Tasha's research focuses on the intersection of entrepreneurship policy, gender and education. She recently was awarded a Belong Fellowship to study Indigenous ways of knowing entrepreneurship with a focus on gender and Mitacs grant exploring the role of technology in public school food programs tackling food security.
A stickler for effective planning, Tasha will be the champion of the customer every chance she gets.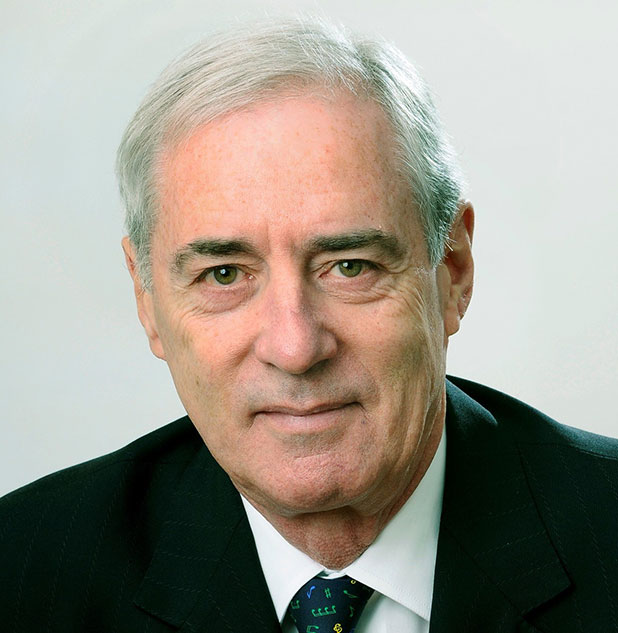 Denis Risler began his career in the telecommunications industry and holds a master's in business administration from HEC Montréal. He has extensive experience in entrepreneurship, business development, management, and corporate governance.
In addition to his professional activities, Denis has sat on the boards of Desjardins General Insurance and its ethics committee, and of Desjardins Financial Security. He has also served as chair of the Office Municipal d'Habitation d'Anjou, and of the Chambre de Commerce de l'Est de Montréal.
During his career, he has been a volunteer organizer of numerous activities in support of community organizations.
He currently serves on the board of the Caisse Desjardins de Mercier-Est-Anjou and as treasurer of the Fondation de la Pointe-de-l'Île pour la Persévérance Scolaire.
In all his activities, he prioritizes teamwork, good governance, simplicity, transparency, respect, and diligence... and he never forgets to have fun. He enjoys a good martini and vacations with friends.